Our Team
Ari Abel, M.D. - Oculofacial Plastic Surgeon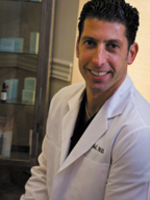 Dr Abel is one of approximately 400 Oculofacial Plastic Surgeons in the United States. An Oculofacial Plastic Surgeon is Board Certified by the American Board of Ophthalmology and a Fellow of the American Society of Ophthalmic Plastic and Reconstructive Surgery. Dr. Abel is also a member of the American Academy of Cosmetic Surgery.
Dr. Abel received his medical degree from Jefferson Medical College in Philadelphia, PA and completed his residency in Ophthalmology at Johns Hopkins University in Baltimore, MD. He completed a two-year fellowship in Ophthalmic and Facial Plastic Surgery at the Albany Medical Center in Albany, NY.
Dr. Abel is a member of the clinical faculty at Christiana Hospital, St. Francis Hospital and A.I. Dupont Institute for Children. He has lectured and presented scientific papers at various national surgical meetings around the country. He has authored numerous scientific articles in textbooks and journals pertaining to both cosmetic and reconstructive plastic surgery. Dr. Abel also has a profound interest in medical missions for developing countries, which has included trips to India and Nepal.
Lauren Zwolak, LE - Clinical Aesthetician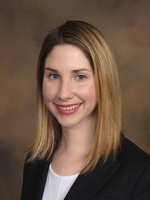 After earning a B.S. from the University of Delaware and Laurea University of Applied Sciences in Vantaa, Finland, Lauren's passion for skincare led her back to Delaware to pursue her Advanced Esthetics Certification and a career in medical aesthetics. Since joining the practice in November, Lauren has been working closely with Dr. Abel to develop a results-oriented skincare approach that compliments the other facial rejuvenation services offered by the Abel Center. In-office chemical peels, facials and homecare regimen -- using advanced skincare products -- are just a few of the services provided to help improve the skin's tone, texture and brightness, while diminishing wrinkles. As a licensed clinical aesthetician, Lauren works with patients to assess and develop a customized treatment plan to address skincare concerns and achieve optimal results.